Our Regional & National Winners!
GC, BW, NW Kinross James McGlynn, DM
21st Best Cat 2005/2006
GP, NW Kinross Make A Memeary of Believers
11th Best Cat in Premiership 2008/2009
GC, NW Kinross Brannigan
19th Best Kitten 2009/2010
GC, NW Kinross Sapheara
6th Best Kitten 2010/2011
GC, BW, NW Kinross Ears 2 Howie
12th Best Kitten 2011/2012
GC, DW Kinross MacDougal of Dalbodre
GP, RW Kinross Geordie
GP, RW Kinross Sean Conn'eary of Highlander
GC, RW Kinross Amelia Earhart
GC, RW Kinross Eragon
GP, RW Kinross A Wee Dram
CH, RW Kinross Eilidh




Our latest CFA GRAND!
GC, GP Kinross Ewen McGregor


Our Distinguished Merit Achievers!
IGC Beepafold Elvis Stojko of Kinross, DM
Rum Gully's Dottie McPherson, DM
Karraway Lil Orphn Annie of Kinross, DM
GC, BW, NW Kinross James McGlynn, DM
Kinross Little Dot, DM
GC Kinross Amazon.com, DM
Kinross Good Golly Miss Molly, DM
Kinross Sheona, DM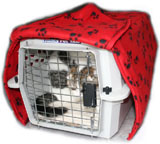 Latest Litter Pics
Sheona & Duke - March 29, 2016
Follow them here

Upcoming Shows:
Sep. 3/4: Brockport, NY



Show Cats:
GP Kinross Nicole Hudson
GP, RW Kinross A Wee Dram
GC, GP Kinross Ewen McGregor
CH, RW Kinross Eilidh
Kinross D'ear Abby
Kinross Princess Arya